Technical Manual, U.S. War Department, October 1, 1944
Chapter VIII: Supply, Movements and Evacuation
Section III: Evacuation
1. GENERAL. The Division Medical Service consists of a Headquarters, three to five Field Hospitals with a capacity of 500 patients each, a Medical Unit, and Regimental and Battalion medical personnel. The Medical Unit is divided into Headquarters; Stretcher; and Ambulance Companies, whose duty is to collect the wounded, bear them to Advance Dressing Stations, give them first aid treatment, and transport them, ordinarily by horse-drawn or motor ambulance, to the Field Hospitals in the rear. The medical officer of the Regimental Headquarters supervises the medical personnel within the Regiment. Each Battalion, supervised by a Battalion medical officer, has certain medical personnel assigned to companies and platoons at the rate of one medical orderly to each platoon.
2. DETAILED ACTION. When a soldier is wounded in action he is attended by the medical orderly of his platoon who renders first aid. If necessary, the medical orderly directs the companion of the wounded soldier to help move the wounded to a place where he can be found by the stretcher bearers of the platoons of the collecting companies. The stretcher bearers carry the casualties to the First Aid Station (or Dressing Station) where supplemental first aid is rendered, and a tag attached to the patient giving details of injury and treatment. Thereafter the patient is taken to a Casualty Clearing Station (Transfer Station) and evacuated, probably by ambulance, to a Field Hospital. If seriously wounded, the patient may be transported by the Patient Evacuation Section of the Line of Communications to the Line of Communications Hospital. A variation of the above may occur if the division advances and moves up its Field Hospital. In such event, the Reserve Field Hospital of the Line of Communications moves in and takes over the serious cases of the Division Field Hospital and continues the treatment of the patient until evacuated to the Line of Communications Base Hospital.
3. EVACUATION SYSTEM. See figure 166.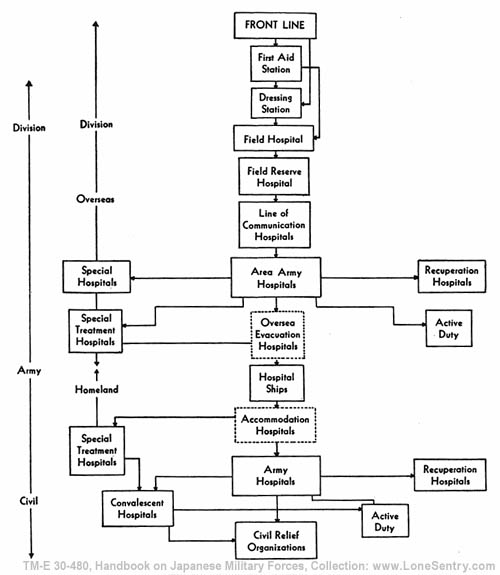 Figure 166. Japanese Army evacuation system.

Back to Table of Contents